If you live in Vancouver, you may consider that the city has many charms, but one thing you don't expect is tropical temperatures. So one way of warming things up is to soak in a hot tub, and pretend that you're somewhere warmer! Soaking in hot tubs in Vancouver isn't just a pleasant experience, it can actually be beneficial for your health as well. So if you're thinking of buying a hot tub, consider these ways in which it may help you feel better.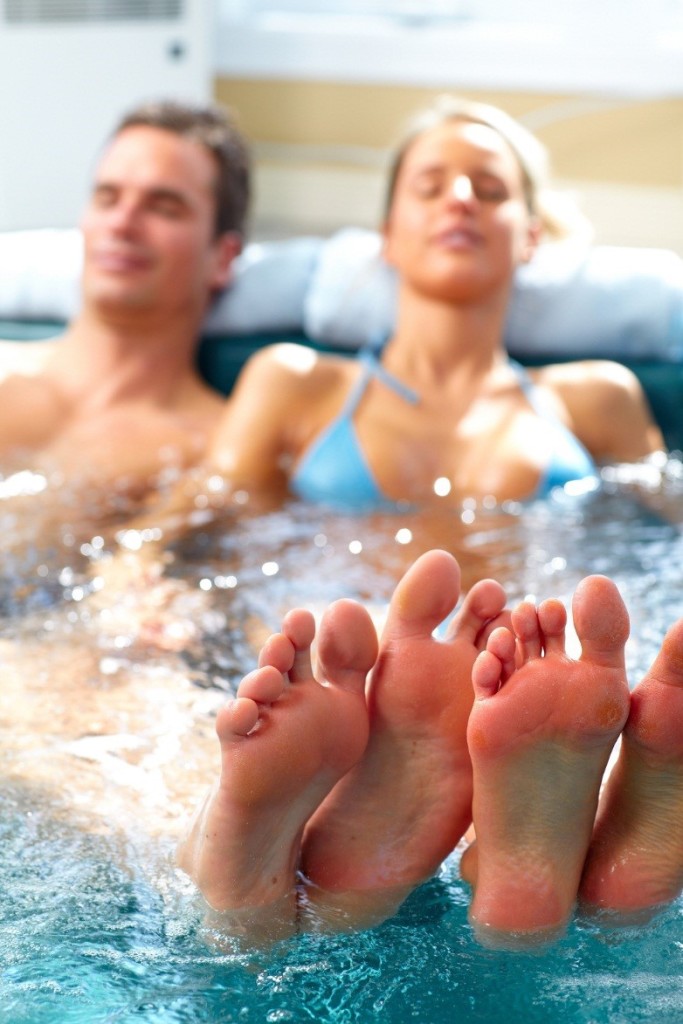 Soothing Aching Muscles
If you've been overdoing it at the gym or simply carrying out your typical exercise routine, try relaxing in a hot tub. Heat is a great way of encouraging those poor aching muscles to relax and heal if they've been injured in any way. If you suffer from arthritis, you may have tried a soak in the bath to relieve your discomfort, but a hot tub has a more constant temperature than a bath and is therefore more consistent. You could also try spending time in a hot tub if you suffer from back pain.
Stress Reduction
Are you feeling stressed and exhausted from a hectic routine or the pressures of work and family life? Try relaxing in a hot tub, which may be more comfortable than lying in the bath.Since the temperature stays constant, you can relax as long as you like without having to top up the hot water or feel uncomfortable when the water gets cold.
Relaxation
Of course, you don't have to use a hot tub in Vancouver to alleviate health problems. Prevention is a lot better than cure, so use your hot tub as a way of maintaining good health. Taking regular sessions of relaxation will help keep both your mind and body in great shape. Most people don't pay nearly enough attention to staying healthy, so take a regular session in a hot tub to help yourself stay well and happy.
Blood Pressure and Diabetes
A hot tub may also help manage conditions like high blood pressure and diabetes. In fact, you can exercise in certain types of hot tub and improve your circulation. It's also good for your blood pressure because of the warmth, which helps the blood flow and makes your capillaries stronger.
Sources:
Hot Tub vs. Hot Bath, Lifetips
What are the benefits of a hot tub. www.quora.com